It's that time of the week again! Time for
Mama Kat's Writing Workshop.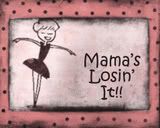 This week there are some great prompts, including
one
inspired by a post yours truly. 
So, I think I might do more than one.
First is "If you could cut back on something in your life that takes up your time, what would it be? And what would you prefer to spend that time doing?"
I would cut back on housework, specifically dishes. They are never-ending and the biggest mess-makers in my kitchen. Unfortunately, the other option is to use paper plates all the time and that's not very earth or budget-friendly. I would rather spend that time playing outside at the beach, or reading, or maybe reading blogs. Really anything but dishes. 
My other prompt is based on
this article
in the St. Louis News-Dispatch. I'm summing up my past, present and future life in 45 words. 
Kat was a well-loved mother, wife, sister and daughter. She spent her life caring about those around her and entertaining the world with her witty writing. Please join her family for a memorial service commemorating her incredible life. Details to be announced. 
So there you have it. The bane of my existence (dishes) and how I'd like to be remembered.
Head on over to Mama Kat's for more of the fun.